Deep Art Effects Mobile App
TRANSFORM PHOTOS INTO FAMOUS AND FASCINATING WORKS OF ART WITH THE HELP OF ARTIFICIAL INTELLIGENCE. Artworks with just one tap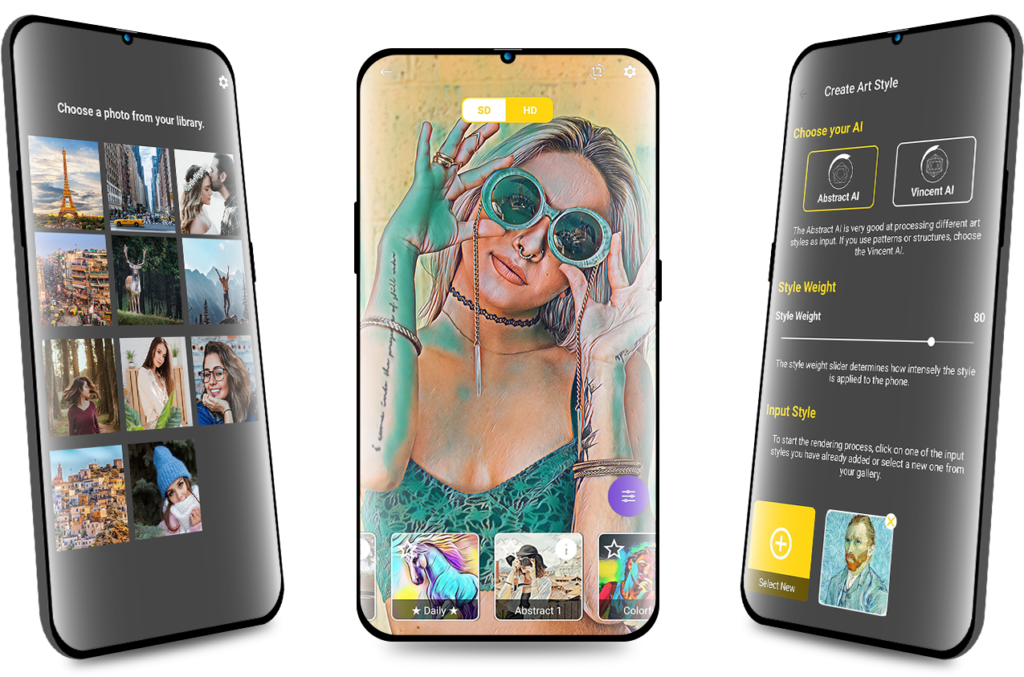 Your Artwork in just 3 Steps!
83,477 App Reviews in Google Playstore


Turn photos into works of art with just one click
Turn your photos into works of art with just one tap thanks to our intelligent AI. It only takes a few seconds and you'll get the result right away. A huge selection of art styles is available to turn your pictures into unique art. Then you can further edit the photos and adjust the intensity of the art style.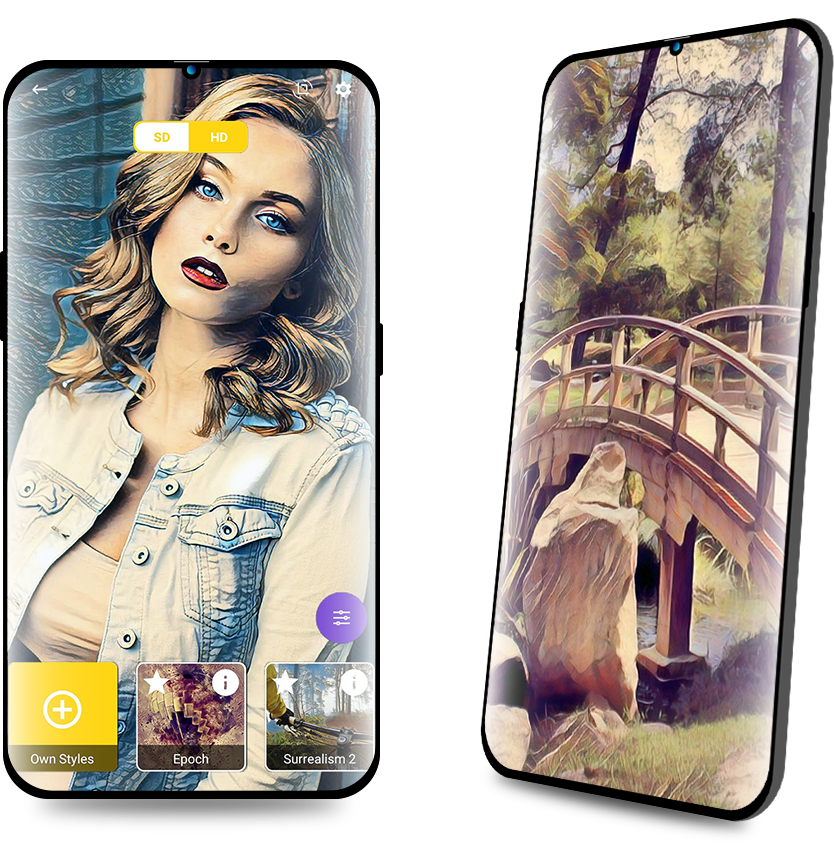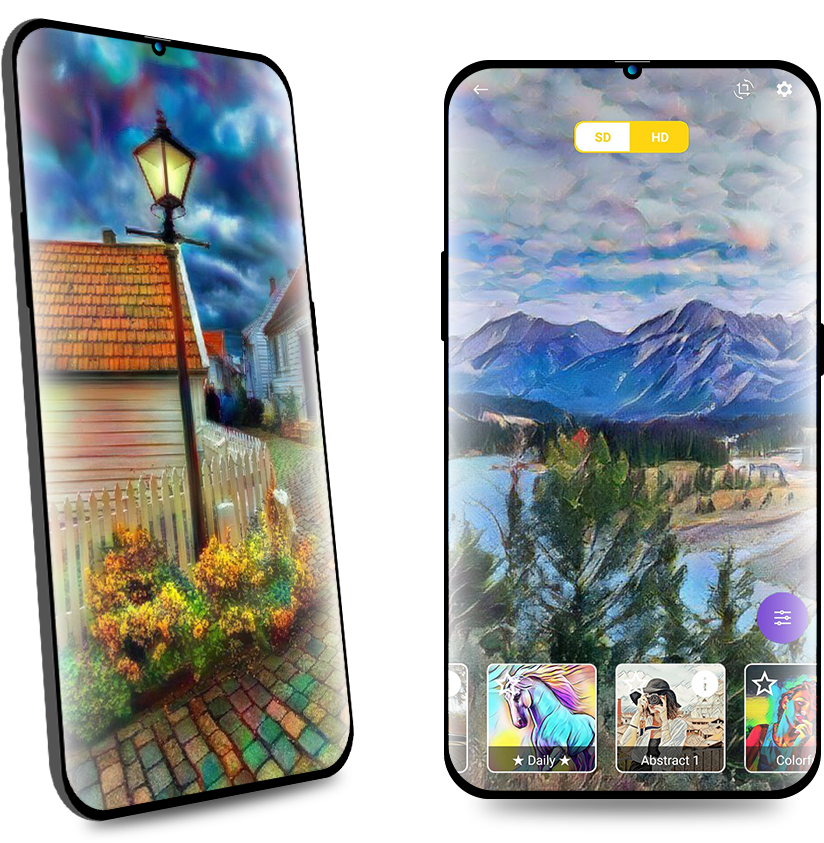 Create your own Art Styles
The highlight of the new app is the "Add Style Feature". You can now create your own art styles within seconds.
Two different AIs are available for this purpose. There are no more limits to your creativity. You can now use any artwork as input style and the AI will recognize the art style and transfer it to your photo. It also works with patterns and structures.
The Deep Art Effects app turns your image into a digital art masterpiece using deep learning algorithms.
This magical app takes the style of any painting and applies it to your image as if it were painted by the artist himself.
Our app reviews speak for themselves

There is loads and loads of free filters and even more if you pay which I did as it is only a few pounds. Very easy to use and to save photos. You seem to be able to order prints too but I've not looked into that bit yet. I would recommend this app.
– Rachel Green, Dec 2020

I downloaded this app a long time ago and never used it… I started an app audit on my phone; getting rid of all the apps I didn't need or want… When I got to Deep Art Effects I tried it out a few times & I am definitely keeping it… I simply love the abstract, artistic style that I can give to my pre-existing photos and pics… I'm going to get the pro version.
– Hutch Thomas Hutchinson, Dec 2020

Excellent app, tons of options all are good and high quality. surprised and glad its free. barely any ads and no watermarks either this app is the absolute best of all. outstanding.
– Dauber, Jan 2021
Deep Art Effects is available on the Apple App Store, Google Play Store, and Amazon App Store.