Deep Art Effects Pro For Desktop and PC
Available for Windows, Mac and Linux. All features of the mobile app for your desktop and so much more. Turn images and videos into artworks on your local PC with the leading creative AI. It has never been so easy beeing creative.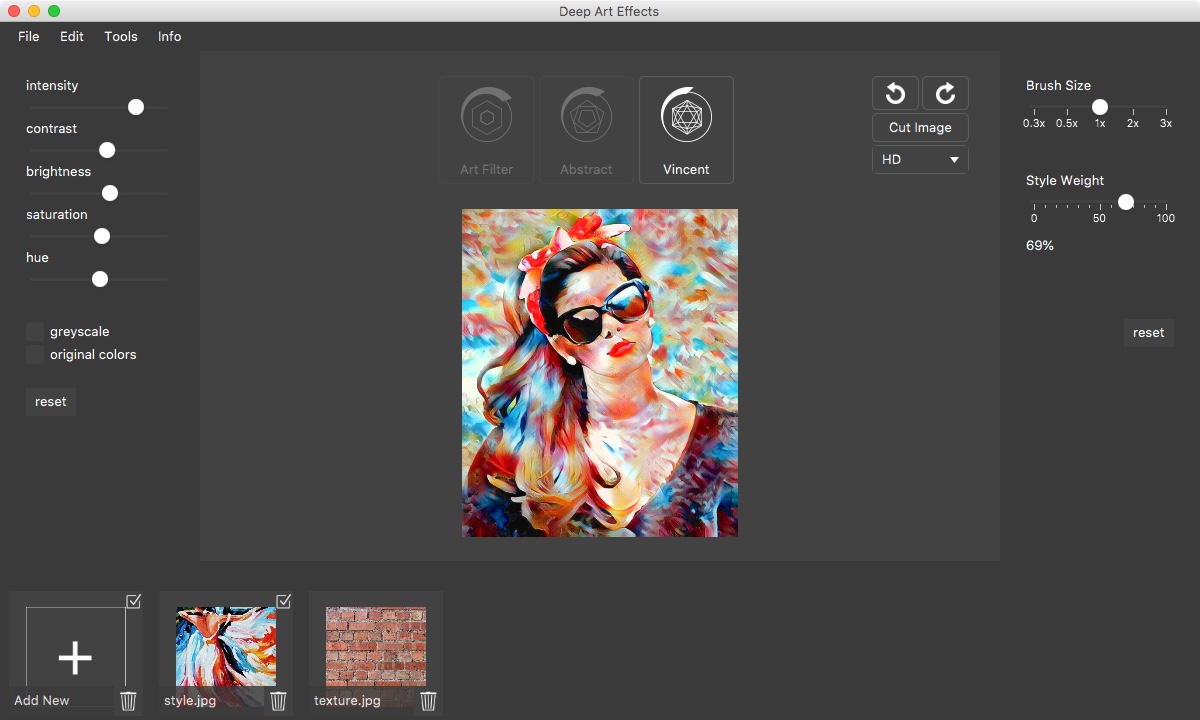 Turn images and videos into artworks. Use your own styles with our Vincent AI or choose from predefined art filters.
Render images and videos offline. No data transfer to backend servers.
Use a huge set of parameters to create your individual artwork.
Intelligent resize for pictures. 4x upscale with the help of AI.
Render images in every resolution. Even original resolution for high quality images.
Set the brush size and the style weight to adjust the artwork as you want.
Download For All Plattforms
Here you will find the downloads for CPU. Please contact us if you have further questions.
Get Access
To use all functions of the desktop software, you need a product key. You will also receive continuous updates, new art styles and free support.
Get Access