Deep Art Effects for desktop pc
Unique Digital Art Creation
Deep Art Effects allows anyone to be digitally creative and get the most out of their images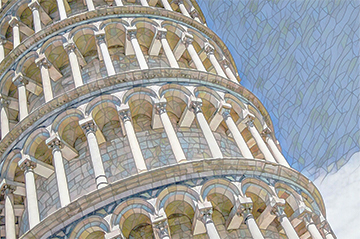 Create digital art from your images or videos
Intelligent one click optimaziation for images or videos
State of the art image processing technology available
Buy now
Did we meet at Photokina?

With Deep Art Effects you have the ability to use the latest intelligent image technology.
Creates amazing works of art
Turn images or videos into works of art. Use your own styles with our Vincent AI or choose from pre-defined art filters.
Use a variety of parameters to create your individual artwork.
Render images in any resolution. Render in original resolution to get high quality artwork.
Use different AI models to create art. Choose from our AI art filters, our abstract intelligence or the Vincent AI. Each intelligence produces unique results.
Works completely offline
We don't transfer data to the cloud. All calculations for rendering run on your PC.
Render your images or videos offline. No data transfer to backend servers.
Intelligently scales photos
Intelligent scaling for your images. 4x magnification using Artificial Intelligence.
Completely customizable
Not only choose from pre-defined art filters, but also combine any works of art. Take artwork from your favorite artists and create your own artwork from your photos.
Adjust brush size and style intensity to customize your digital artwork.
Use numerous image parameters, such as contrast, saturation and brightness, to perfectly match the result.
Colors grayscale images automatically
Bring old black and white pictures or videos to life with our AI for automatic coloring.
Automatically optimizes images and videos
Use artificial intelligence to automatically optimize images in color balance, contrast, and brightness.
Exhibition attraction guaranteed
Use the webcam mode to artistically display your surroundings in real time. This type of user attraction is already being used at trade fairs and museums.
How is it different? One click automation magic.
With one click you get with the help of artificial intelligence works of art, optimized images or videos. No creative talent is necessary.