With the introduction of our new Deep Art Effects Desktop/PC software we are very proud to introduce a brand new feature called Artistic.
With this new feature you're able to create your own filters based on your own reference art. This means that your art, color palette, style of drawing, painting, composing etc. can now be used to create amazing filters and you'll be able to transfer your own unique style onto images and video's. This creates an amazing array of options and new tools for artists, both digital and non-digital to expand their artistic creativity.
Where to find Artistic ?
After downloading and then installing the most recent version of Deep Art Effects. You'll be able to find Artistic, on the right hand side of of the AI options.

Once selected, we start by selecting our own reference art that we want to use as basis for our filters. We can find this option in the bottom left corner.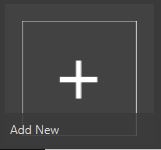 Lets get started
The following art has been graciously supplied by our community members Robyn Lee Markow (artcat11) and Mark Webb (aromascienceguy). We will select these as our new filters and we'll pick a nice neutral images to edit.
This results in an overview as seen below, in the middle we see the picture that we want to edit and in the bottom the three styles, and the ability to add more styles.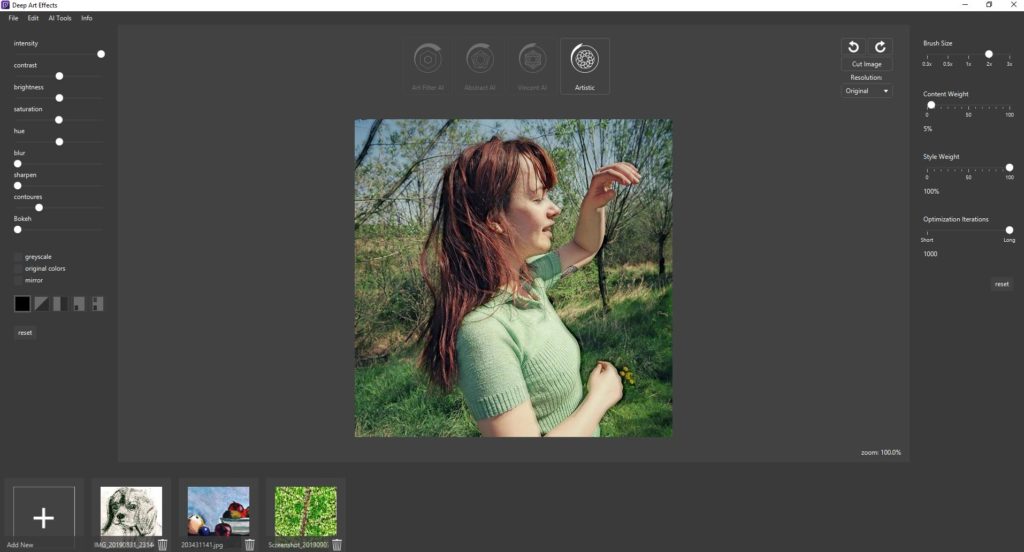 Before we apply our own unique styles, let's take a look at the options we have to further adjust our filters. Deep Art Effects provides a variety of sliders and tools to create your own unique filter. This means that even with the same reference art, your exact settings will ultimately determine the look and feel of the result. We can safely compare this to a painter and his pallet, we might have the same colors and brush, but how we apply is fully in our own hands.
We will explore these setting and more in later blogs, but for now let us finish with the results of the applied styles. In the gallery below you will see how our three reference arts created totally unique new pieces of art. And all that, with a few clicks of button, amazing!
You can now try this for yourself, simply subscribe to our Deep Art Effects Desktop/PC software and download and install the most recent version and have fun. We'd love to see your results. If you want to share them with us, please tag us and/or reference #deeparteffects. Enjoy!